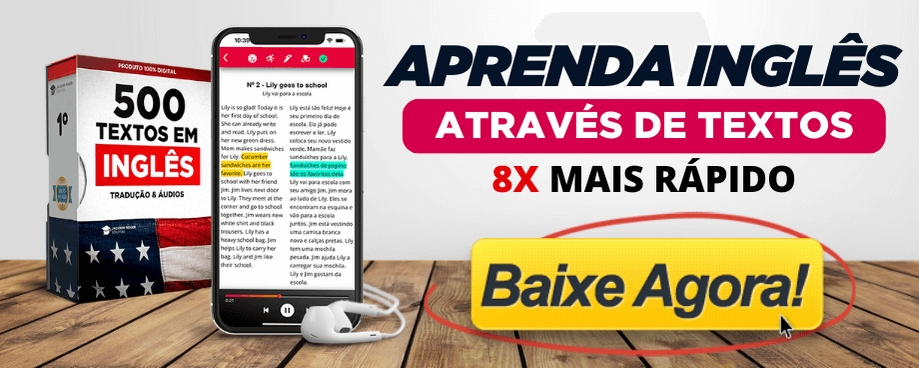 Definição de "Worth" em inglês:
A palavra Worth em inglês significa "Que vale a pena". "Worth" Pode ser classificado no inglês como um Adjetivo (adjective) ou Advérbio (Adverb), o que vai mudar será o contexto da frase. Como já foi dito aqui em outras aulas, os (adjectives) servem para dar características aos objetos, enquanto os (adverbs) servem para mostrar como os Verbos se comportarão na sentença. Por isso "Worth" pode aparecer com outros significados.
Exemplos de "Worth" em frases:
In New York, the dollar was worth eight shillings.
Em Nova York, um dólar equivalia a oito xelins.
Do you think this book is worth reading?
Você acha que vale a pena ler este livro?
Five minutes of sun on a normal day can be worth more than a whole day of sun on holidays.
Cinco minutos de sol em um dia normal pode ser mais valioso do que um dia inteiro de sol nos feriados.
Is college worth it?
Vale a pena ir à universidade?
It was worth a shot.
Valia a pena tentar.
It's not worth much.
Não vale muito.
It's worth the risk.
Vale a pena o risco.
Rome is a city worth visiting.
Roma é uma cidade que vale a pena visitar.
The paintings are worth a lot.
As pinturas valem muito.
The topic is worth discussing.
O assunto merece discussão.
This book isn't worth reading.
Não vale a pena ler este livro.
This is worth one million yen.
Isto vale um milhão de ienes.
It's worth it.
Vale a pena.
It was worth it.
Isso valeu a pena.
It's worth a try.
Vale a pena tentar.
Outras informações:
Transcrição Fonética de Worth: /ˈwɝθ/.
Worth possui 5 letras.
Palavras relacionadas com Worth:
Birth
Bloodsworth
Bloodworth
Borth
Bosworth
Bozarth
Leia também: O que significa worthless em inglês?
Se você aproveitou esta dica sobre o que Worth significa em inglês me conta nos comentários, ou se você já entendia o sentido da palavra.