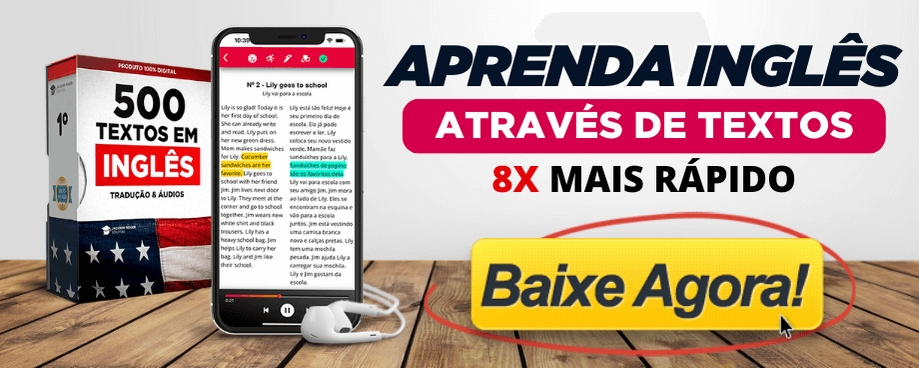 Definição de "Due" em inglês:
A palavra Due em inglês significa "Devido". "Due" Pode ser classificado no inglês como um Adjetivo (adjective) ou Advérbio (Adverb), o que vai mudar será o contexto da frase. Como já foi dito aqui em outras aulas, os (adjectives) servem para dar características aos objetos, enquanto os (adverbs) servem para mostrar como os Verbos se comportarão na sentença. Logo, "Due" pode apresentar outros significados na frase.
Exemplos de "Due" em frases:
The plane was three hours late due to bad weather.
O avião atrasou-se três horas devido ao mau tempo.
We headed due north.
Nós rumamos direto para o norte.
Work is due to begin tomorrow.
O trabalho vai começar amanhã.
He is due to arrive tomorrow.
Está marcado para ele chegar amanhã.
When is the ship due to arrive?
Quando é para o navio chegar?
The homework is due next Monday.
A lição de casa é para a próxima segunda-feira.
The water shortage is due to the weather.
A escassez de água é devida ao tempo.
The assignment is due two weeks from today.
A tarefa é para daqui a duas semanas.
I accepted the offer after due consideration.
Aceitei a oferta após devida consideração.
As you know, we were late due to the heavy rain.
Como você sabe, nós nos atrasamos por causa da chuva forte.
We had to postpone the meeting due to the traffic accident.
Tivemos de adiar a reunião devido a um acidente de trânsito.
Pick-up lines are evolving due to new technologies and media.
As cantadas estão evoluindo devido as novas tecnologias e a midia.
The special lecture was put off until the next day due to the bad weather.
A palestra especial foi transferida para o dia seguinte, devido ao mau tempo.
Ladies and gentlemen, due to an accident at the airport, our arrival will be delayed.
Senhoras e senhores, devido a um acidente no aeroporto, o nosso pouso será atrasado.
Outras informações:
Transcrição Fonética de Due: /ˈdju/, /ˈdu/.
Due possui 3 letras.
Palavras relacionadas com Due:
Fondue
Ladue
Long-Overdue
Overdue
Pardue
Perdue
Leia também: O que significa dump em inglês?
Responda abaixo, isso é importante, se você gostou desta aula sobre o que Due significa em inglês ou se você já entendia o sentido da palavra.