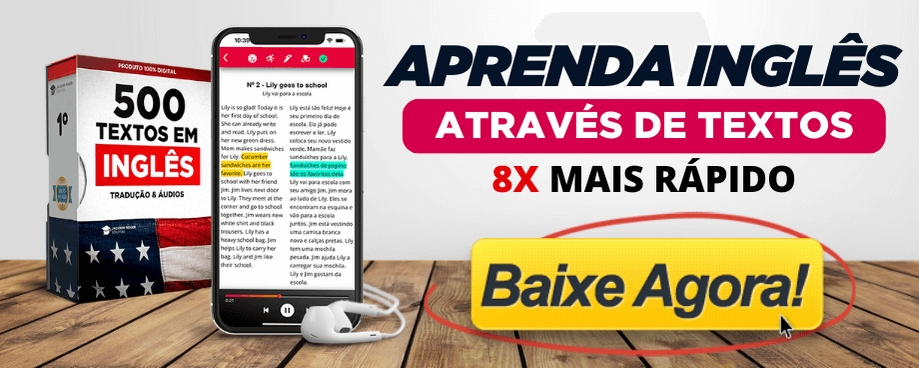 Significado de "Stand out" em inglês:
"Stand out" é um Phrasal Verb e significa em inglês "Ser muito perceptível", "destacar-se". A forma no passado simples deste Phrasal Verb (Stand out) é escrita como: Stood out. O significado de "Stand out" pode mudar dependendo do contexto.
Exemplos de "Stand out" em frases:
The white puppy stands out among the black ones.
O cachorrinho branco se destaca entre os pretos.
With that green hair, she really stands out in the crowd.
Com aquele cabelo verde, ela realmente se destaca na multidão.
Of all the famous baseball players, he stands out as a genius.
De todos os jogadores de beisebol famosos, ele sobressai como um gênio.
It stood out a mile that she was lying.
Era evidente que ela estava mentindo.
The veins stood out on her throat and temples.
As veias saltaram em sua garganta e têmporas.
Conjugação do Phrasal Verb:
Infinitivo: Stand out
Terceira Pessoa (Singular): Stands out
Gerúndio (ING): Standing out
Passado Simples: Stood out
Passado Particípio: Stood out.
Outras informações:
Transcrição Fonética de Stand out: /ˈstænd/ + /ˈaʊt/.
Stand out possui 8 letras.
Palavras relacionadas com Stand out:
Outage
Outages
Outback
Outbid
Outbidded
Outbidding
Leia também: O que significa stand up em inglês?
Responda abaixo, este feedback é importante se você gostou desta dica sobre o que Stand out significa em inglês ou se você já entendia o sentido da palavra.