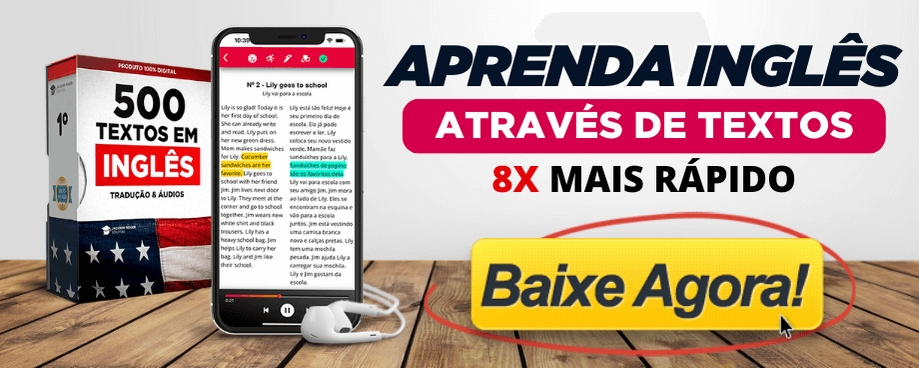 Significado de "Arrive at" em inglês:
"Arrive at" é um Phrasal Verb e significa em inglês "Chegar em algum lugar" ou "concluir no sentido de concordar com alguma coisa". A forma no passado simples deste Phrasal Verb (Arrive at) é escrita como: Arrived at. O significado de "Arrive at" pode mudar dependendo do contexto.
Exemplos de "Arrive at" em frases:
We expect to arrive at Miami International Airport at eight.
Esperamos chegar ao Aeroporto Internacional de Miami às oito.
What time do you arrive at work?
A que horas você chega ao trabalho?
What time do you arrive at school?
A que horas você chega ao colégio?
The train will arrive at ten o'clock.
O trem chegará às dez horas.
The flight is expected to arrive at noon.
É esperado que o voo chegue ao meio-dia.
Let me know when you will arrive at the airport.
Me avisa quando você chegar ao aeroporto.
We expect to arrive at Heathrow Airport at eight.
Nós esperamos chegar no aeroporto de Heathrow às oito.
She didn't arrive at the party, but nobody knows why.
Ela não veio à festa, mas ninguém sabe o porquê.
The money could take days to arrive at its destination.
O dinheiro pode demorar dias para chegar ao seu destino.
I arrived here last night.
Eu cheguei aqui na noite passada.
Conjugação do Phrasal Verb:
Infinitivo: Arrive at
Terceira Pessoa (Singular): Arrives at
Gerúndio (ING): Arriving at
Passado Simples: Arrived at
Passado Particípio: Arrived at.
Outras informações:
Transcrição Fonética de Arrive at: /ɝˈaɪv/ + /ˈæt/.
Arrive at possui 8 letras.
Palavras relacionadas com Arrive at:
Arafat
Ararat
Arbat
Aristocrat
Asat
At
Leia também: O que significa art em inglês?
Comenta abaixo, isso é importante, se eu te ajudei com esta dica sobre o que Arrive at significa em inglês ou se você já conhecia este vocábulo.