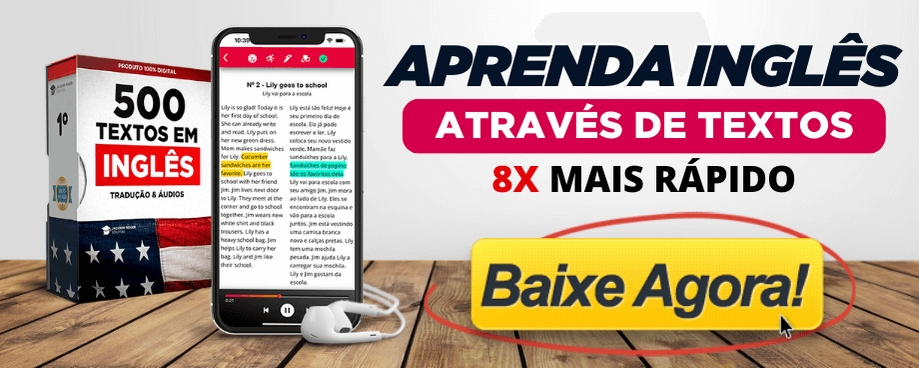 Significado de "Get up" em inglês:
"Get up" é um Phrasal Verb e significa em inglês "Levantar-se", "sair da cama" ou "acordar". A forma no passado simples deste Phrasal Verb (Get up) é escrita como: Got up. O significado de "Get up" pode mudar dependendo do contexto.
Exemplos de "Get up" em frases:
He ordered that everybody get up at six.
Ele ordenou que todo mundo levantasse às seis.
When do you get up? "I get up at eight."
A que horas você se levanta? "Levanto-me às oito."
It's time to get up.
Hora de se levantar.
Please don't get up.
Por favor, não se levante.
When did you get up?
Quando você se levantou?
I get up early in the morning.
Eu me levanto cedo.
Get up.
Levante-se!
to get up
levantar-se (da cama)
I'll get up.
Eu vou me levantar.
Don't get up.
Não se levante.
You should've gotten up earlier.
Você deveria ter se acordado mais cedo.
I shouldn't have gotten up so early.
Eu não deveria ter me levantado tão cedo.
I should've gotten up earlier this morning.
Eu devia ter acordado mais cedo hoje.
Conjugação do Phrasal Verb:
Infinitivo: Get up
Terceira Pessoa (Singular): Gets up
Gerúndio (ING): Getting up
Passado Simples: Got up
Passado Particípio: Gotten up.
Outras informações:
Transcrição Fonética de Get up: /ˈɡɛt/, /ˈɡɪt/ + /ˈəp/.
Get up possui 5 letras.
Palavras relacionadas com Get up:
Newsgroup
Northrup
Northup
Paup
Pick-Up
Pickup
Leia também: O que significa get used em inglês?
Se você gostou deste conteúdo sobre o que Get up significa em inglês comenta abaixo, ou se você já conhecia este vocábulo.